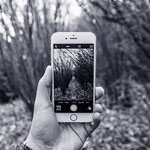 Projection's mission is to share the beauty of photography with as many people as possible. We want to encourage novices and professionals to stick with their passion for photography, and we want to inspire individuals to take up photography as a hobby or profession. We've all heard the saying that a picture is worth a thousand words. Imagine the message you can share with the world through your photography, and the collective message we can all share as a community of photographers. Increased access to photography tools such as smartphones has been a blessing and a curse. While more people can engage in the fun of photography, it is losing its place in the world as an art form. We aim to bring that back by spotlighting the best photographers in the world.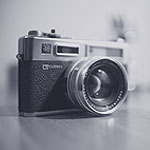 Our company is made up of super passionate artists who live and breathe photography. Some of us are world-renowned photographers who have showcased our work in museums around the world like the Museum of Modern Art in New York, Fotografiska in Stockholm, and the J. Paul Getty Museum in Los Angeles. This means we have built strong relationships with pretty much everyone in the world of photography, and we have a ton of credibility. It also means we understand the importance of sharing the art of photography far and wide in order to keep the art form alive. And lastly, it means we understand what it's like to be a "starving artist". We know your passion is not what is holding you back so we want to remove as many barriers as we can to open doors for you.
So what are you waiting for? Get in touch with us below and let us know why you want to share your work with the world. Where did you develop your passion for photography? What makes you unique? What message do you want to share with the world through your photographs? We'll get back to you within a week to learn more and start sharing your art with the world!